Implementing Ongoing Monitoring
Constant changes in laws and regulations, market developments and technology, the world around us, unexpected events and geo-political tensions require timely insight into risks, performance and business processes. We call this Ongoing Monitoring.
With a mix of data analysis, process mining and data visualization technology, 100% of the relevant transaction and process flows can be monitored internally. We support companies with the "data driven" design of 'Ongoing Monitoring' framework.
This also periodically provides insight into which internal checks & balances really work, where there are deviations in performance compared to internal objectives, or we make transparent what points for improvement are for internal control that are integrated in processes.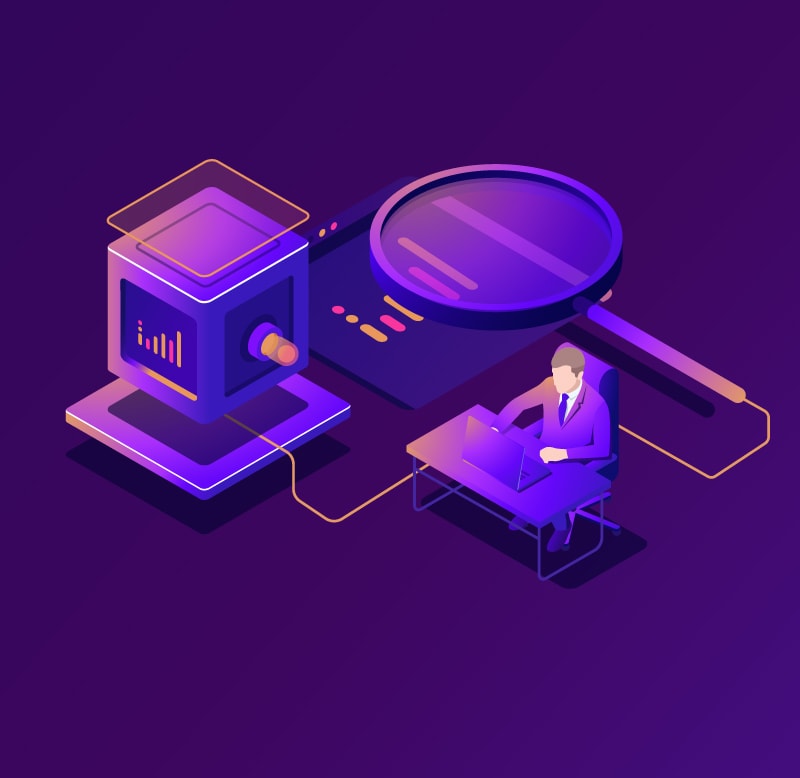 We support companies with the "data driven" set up of the 'Ongoing Monitoring' framework.
- Dave den Blanken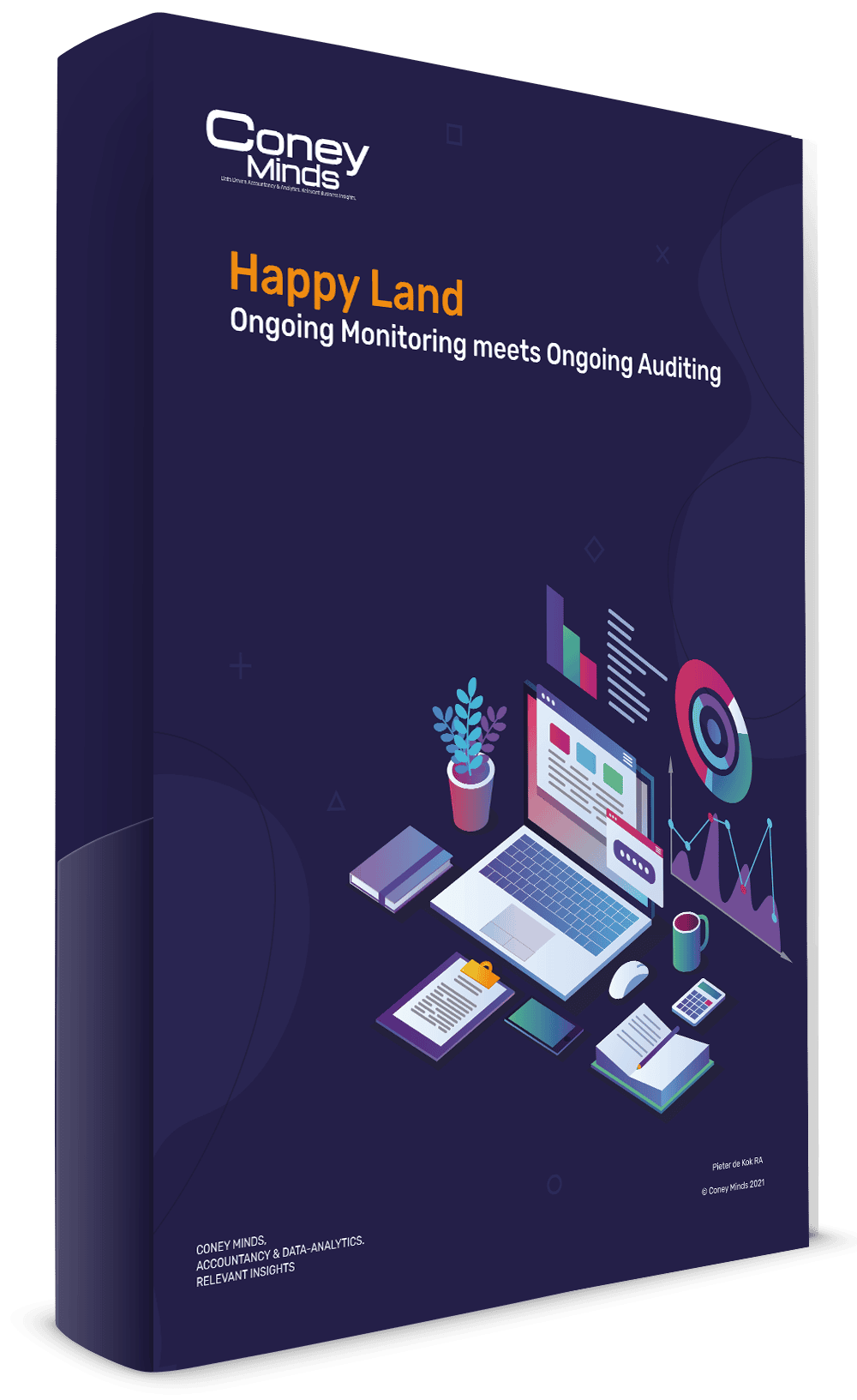 Ongoing Monitoring meets Ongoing Auditing
Happy Land
Continuous insight into performance, risks and business processes,
Deviations can be directly observed,
We teach controllers and financials to be "ongoing" in control in a data driven way,
More transparency, better grip on processes, performance, risks and controls.
With a workflow application and good data quality & data availability, we can enable ongoing monitoring.
Using our Data-analysis Control Framework we can monitor your weekly, monthly or quarterly financial statements such as the purchase ledger, sales ledger, bank ledger and salary ledger. This is possible if we jointly set up the process below. For ongoing monitoring the following conditions apply, namely:
A workflow application must be used for all purchase and sales invoices;
There needs to be insight into the debiting of debtors and creditors at invoice level;
The digital bank statements must contain details of all payments and receipts. The audit file must be available according to the standard and contain the correct identifiers for connecting to the digital bank statements, purchase invoices and sales invoices.
Benefits of the Data Analysis Control Framework
A smooth annual accounts process
Saving on internal & auditor costs
Reducing the risk of fraud
Spreading the workload over different periods in the financial year
Low risk of double payments, uninvoiced services/products
Increase the quality of the annual audit
Always insight into significant transaction flows
Ability to provide assurance on interim figures
Periodic assurance on correctness and completeness of transaction flows
Increase management involvement and proper recording of findings and conclusions on findings
Focus on subjective financial statement items in the annual audit
In four simple steps
Our method
1
Cooperation
Everything we do revolves around working with the company and team members and is an extension of our natural advisory role as external auditors. Naturally, we also apply our knowledge and data-driven mindset to medium and large + companies that already have another accountancy firm for auditing the annual accounts. Working together is also great in this triangle.
2
Become "ongoing" in control in a data driven way
"Ongoing Monitoring" projects consist of knowledge sharing sessions (workshops), redesigning data driven "Ongoing Monitoring Framework" and / or tightening up (re-using) existing internal controls. Our team consists of experienced auditors, data analysts and internal control professionals. We take the Coney technology with us, or help companies with the purchase and implementation of the right technology.
3
Become "ongoing" in control in a data driven way
This is a process that we build up in logical steps, the focus is on timely monitoring of risks, performance and operation of internal controls and improving and tightening this up. Red Alerts & Exceptions at transaction level are the results of "Ongoing Monitoring" systems. Monitoring, Cause Analysis and Follow-up go hand in hand. Data driven "Ongoing Monitoring".
4
Think in terms of data opportunities
We see a transformation from manual checks & balances to data-driven "Ongoing Monitoring". As far as we are concerned, companies are increasingly using data analysis to get a better grip on risks, performance and the functioning of internal controls.
CONEY MINDBREAKERS EVENT
Als Coney Minds nodigen we al onze relaties, vrienden en fans uit het voor Coney Mindbreakers Event. Dit event zal plaatsvinden op 23 november in Snowworld Amsterdam.
This will close in 0 seconds