Machine learning for auditors & controllers
Join us in the use of Machine Learning on the Audit journey
Whether you are a data-driven auditor, a financial manager or a (business) controller, we invite you to join this Machine Learning journey with the Coney Minds team.
In recent years we have integrated data analysis into our Audit and Analytics services. As Coney, we have been at the forefront of further improving data analytics in the broader business assurance domain since 2005. We are ready for the next step: discovering the unknown.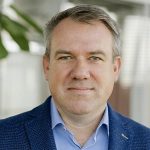 Machine learning gives the power to automate the future and can help auditors & controllers in an impressive way
- Pieter de Kok
Lets explain
So what is clustering?
Clustering is a Machine Learning technique that involves the grouping of data points. In theory, data points that are in the same group should have similar properties and/or features, while data points in different groups should have highly dissimilar properties and/or features.
Clustering will support the audit process becoming smarter. New insights, highlighted by the Machine. Maybe we will find some unknows, never known before.

– Pieter de Kok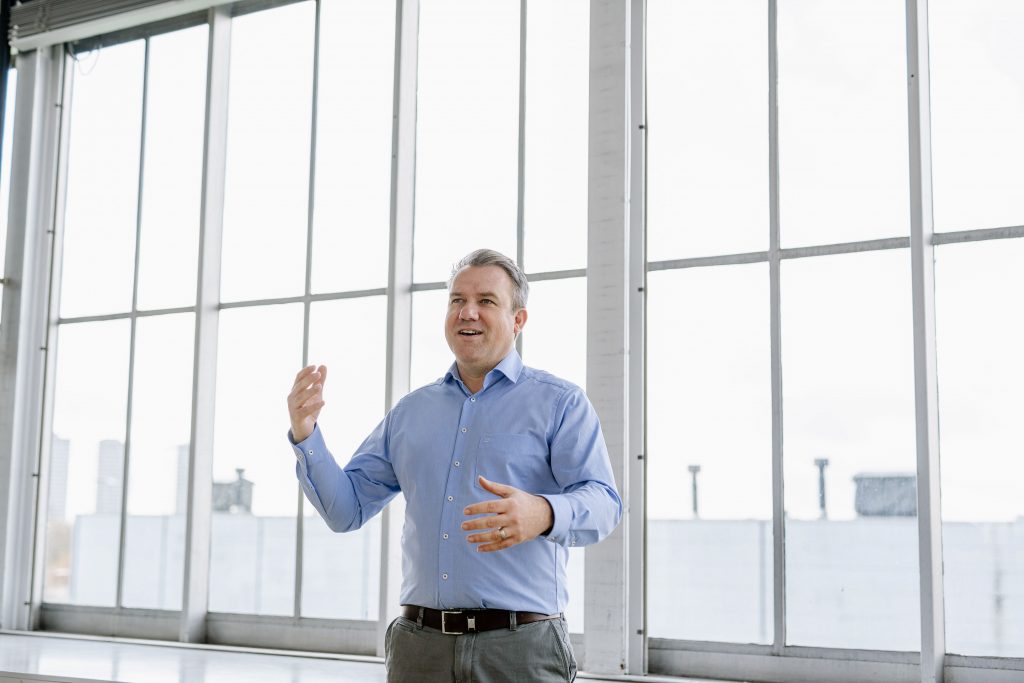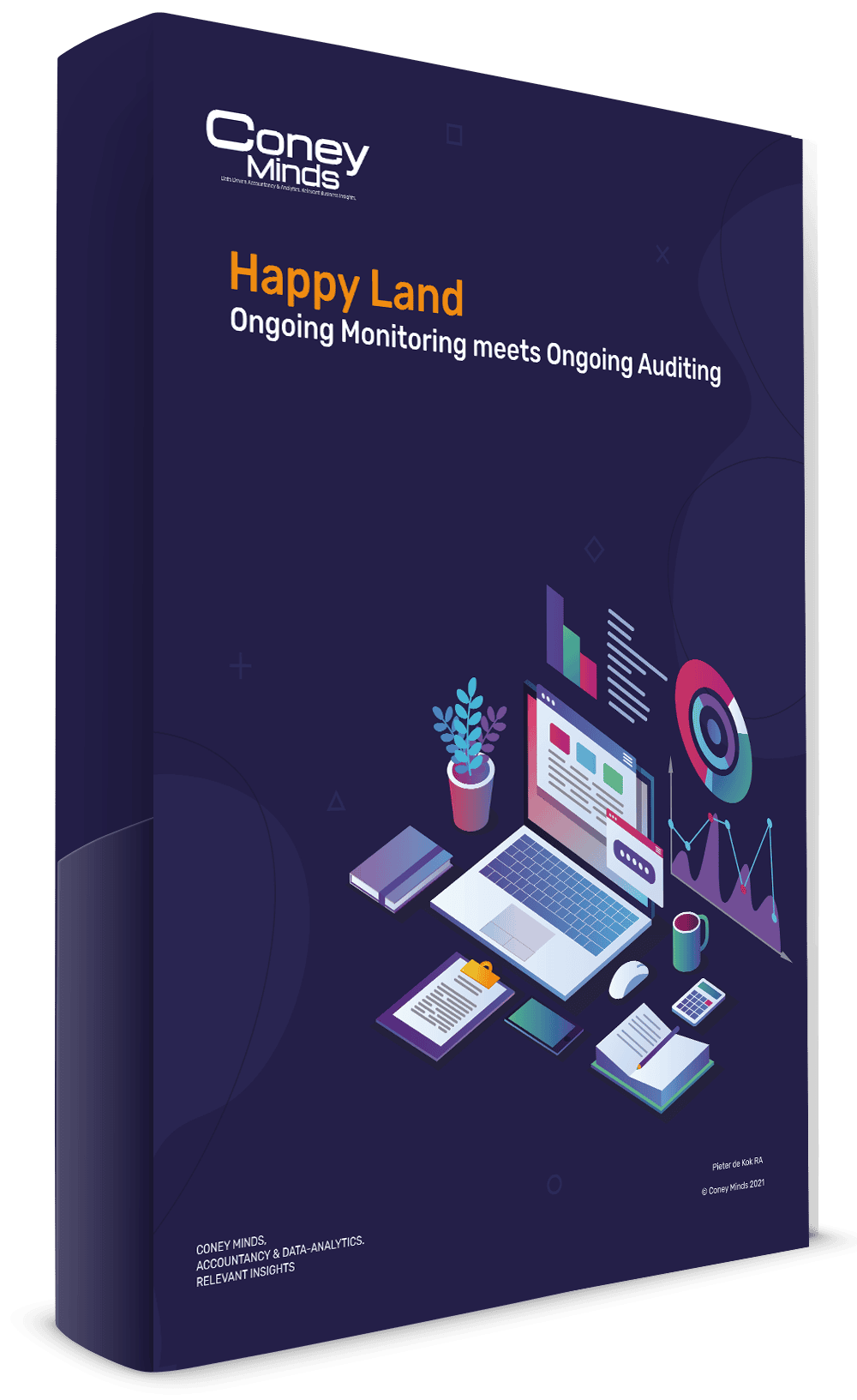 ONGOING MONITORING PLATFORM MEETS ONGOING AUDITING
Making Machine Learning part of Happy Land
Continuous insight into performance, risks and business processes,
Deviations can be directly observed,
We teach controllers and financials to be "ongoing" in control in a data-driven way,
More transparency, better grip on processes, performance, risks and controls
DOWNLOAD
The benefits
Facts Data-Analytics
Input data from the source
Data-wrangling with ETL Tools
Examining findings based on "show me?" questions from data
Validate the exceptions
The benefits
Discovering the Unknown
Input data from the source
Automated deployment of Machine Learning models
Training models to make them smarter
Validate the findings and investigate outcomes – adjust models where necessary
This is the time
Why join the Journey?
That's a good question. There's a lot of excitement and hype in the market when it comes to the use of Machine Learning. Tons of experts and gurus, but the actual true value of Machine Learning is still to be discovered. Just take a fair view at today's Assurance landscape for example.
Today there is no audit file or internal control program where (internal) assurance is derived from the use of Machine Learning or Artificial Intelligence. No. At the same time, we all feel that inexplicable drive and curiosity to discover the power, the potential added value of Machine Learning.
So, let's work together and start the journey tomorrow. Maybe Machine Learning shows to be:
Smarter in comparison to Data-analytics
Less biased than human minds
Faster compared to data-wrangling process
The journey is as follows
ML ZERO: We currently do not offer any product
For the past 12 months we have been working within Coney Minds teams to develop ML Zero. The beginning. We can provide internal auditors, external auditors, financial managers and business controllers with a Machine Learning Portal to upload data sets. In the portal we have trained a number of Machine Learning models on a small scale with the knowledge of today.
The Coney Minds team will guide you step by step throughout the journey. We must also discover and explore the unknown together. We may be the specialist in data analysis, process mining and data visualization, but we are just as much a part of this journey as you are.
We think the journey with Coney Minds will take at least three to five years. The idea is that we will investigate your datasets based on specific audit, controlling or analytics issues within the ML Portal. We do this 'for free'. In the coming years, we must above all learn 'together'.
For each data set, our data science team members feed back the findings and we investigate the results and adjust the ML models where necessary. We do not charge for this in phase ML Zero.
Only when we make the step from ML Zero to ML Next, the phase in which data sets are periodically analyzed in our ML Portal for an audit, controlling or analytics issue, do we make a price agreement.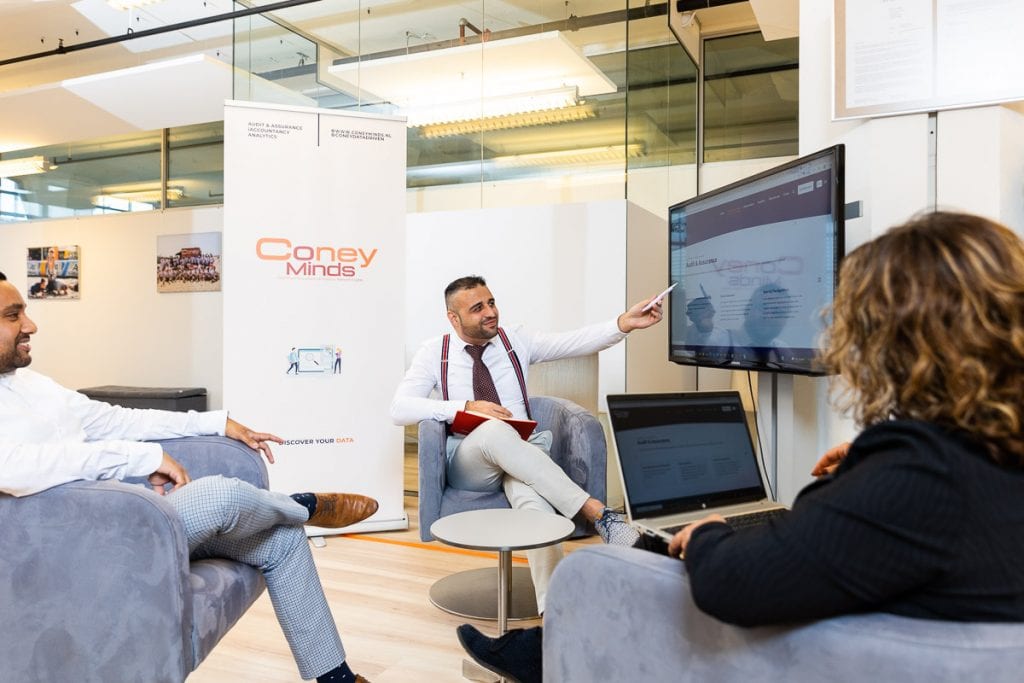 Our mindset towards Machine Learning
We need to keep it simple
We don't need tons of control points
It needs to be smarter and more effective compared to data-analytics
We need to be able to understand, validate and document the findings
Join the Journey now
If you are interested to join the journey and to discover the unknown, please contact us at Coney Minds per info@coney-minds.nl or call us at Rotterdam office at 010 284 92 88. What will be your investment in year one?
We understand that question, it is a fair and relevant question. What would be the value of finding unknown? We do not know. Because in ML Zero we first work together 'for free', the investment is mainly time. Yours time, ours time, we learn, you learn. It is a journey that we go through together.
Only when we move to ML Next phase will we agree further fee fees for the use of Coney Minds Machine Learning portal.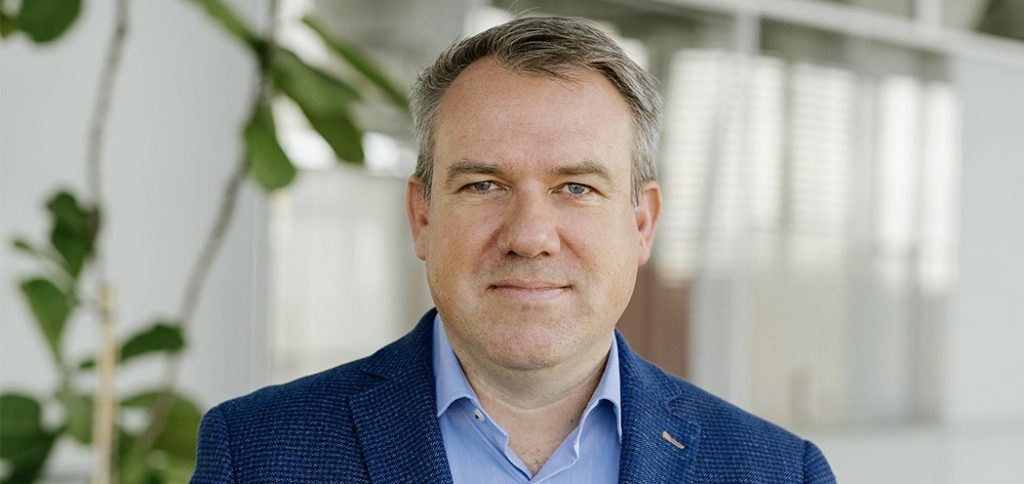 Pieter

de Kok
Your Machine learning for auditors & controllers specialist
Coney auditors & controllers team
Our Machine learning team
Pieter de Kok
Managing Partner
Dave den Blanken
Senior data-analist
Onno Wouters
Head of analytics