Training On The Job – Auditors
The audit of the annual accounts using data analysis, process mining and data visualization, that is Audit3.0.
Auditing3.0 provides insight into relevant questions such as; What goes well and where in the process or at transaction level does it possibly go wrong . As an auditor, you will gain insight into your clients' risks, trends, performance & exceptions using modern tools that also provide you with visual insight.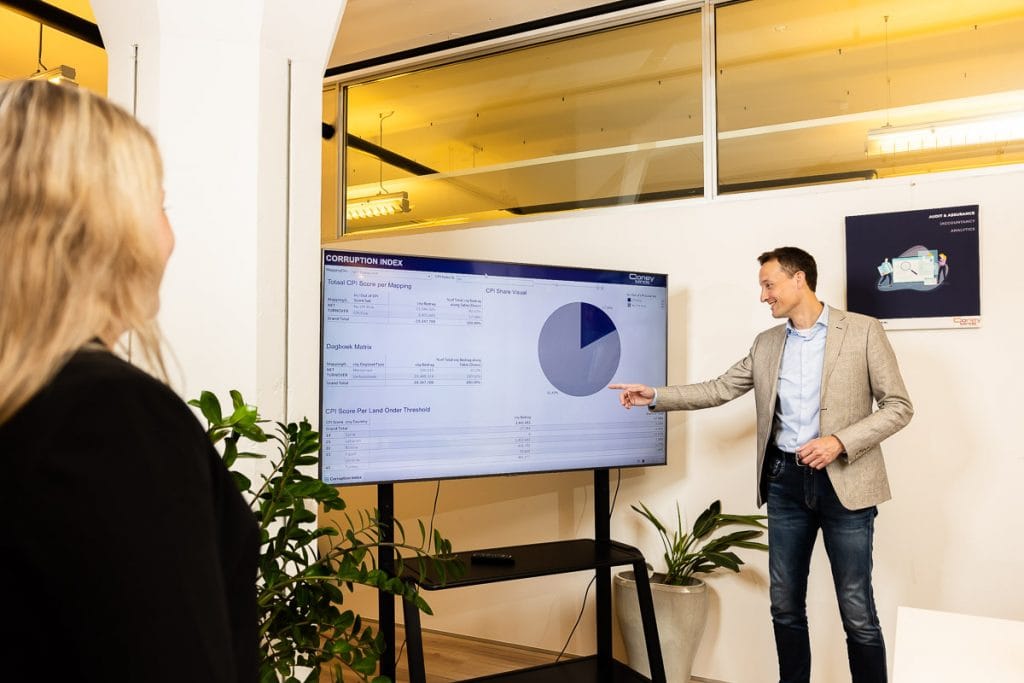 Meet Coney Minds' Audit3.0 approach
Learn when to use data analysis and the process mining technology,
Learn to tell the story of the audit through data visualization in Alteryx and sharing analysis findings in Tableau,
Experience how data analysis, process mining and visualization can support the step towards a more data-driven control,
Get to know the data-driven mindset and increase the added value for your audit clients.
View brochure
What to expect from the training?
1
Sharing knowledge
We share concrete data analysis and process mining applications from practice
2
Data Driven Mindset
Together we make the step to the Auditing3.0 approach with the help of our Data analysis team
3
Experience
Wide experience with data analysis and process mining in the assurance domain
4
Honest perspective
We share the pitfalls and clearly indicate what we can, and cannot do